Nelson Reyes
President and Chief Executive Officer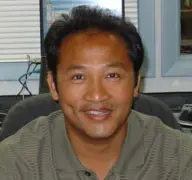 As CEO and primary owner, Mr. Reyes is responsible for the overall management of GB with a focus on sales and marketing, new market/customer strategies and negotiations. Prior to acquiring GB in 2005, Mr. Reyes enjoyed a highly successful career in the automotive industry. A seasoned, team oriented professional, his background includes more than 20 years of diverse industry experience and increasing responsibility from engineering, quality and program management to international negotiations, worldwide sales and business strategy. He has been instrumental in implementing strategies to win new customers and grow GB's profitability and capabilities through the acquisition of 3 additional plants in Northern Ohio.
Prior to acquiring GB, Mr. Reyes was Worldwide Director of Sales and Marketing at J.L. French, a $550 million revenue aluminium casting manufacturer supplying powertrain components and other parts to OEMs and Tier 1 automotive suppliers. He spent 9 years with Arvin Meritor-Kayaba JV, a $1.3 billion revenue manufacturer of automotive suspension systems and component parts and began his career serving as a sales and quality engineer with Monroe Auto Equipment, a $500 million revenue manufacturer of automotive ride control systems and component parts and Acco Babcock a $120 million revenue manufacturer of automotive cable systems. Mr. Reyes has an MBA from University of Indianapolis and a mechanical engineering degree from Purdue University.
Mr. Pechette is responsible for the finance, accounting and legal functions of GB. He is the founder and principal of Founders Capital Corporation and Falcon Advisors, LLC. Mr. Pechette has over twenty-five years of financial advisory and executive operating experience involving a wide variety of industries. He has extensive experience in identifying, analyzing, structuring, and funding mergers & acquisitions and early stage ventures. Mr. Pechette has a B.S. in Accounting and a Juris Doctorate from Indiana University.
Dick Boldt
Vice President Sales & Engineering
Mr. Boldt is responsible for the Sales and Engineering functions at GB Manufacturing and GB Fabrication. He joined the GB organization in April of 2022 and brought over 40 years of experience in all levels of manufacturing, primarily within the automotive industry.
Mr. Boldt started his career as a Tool and Die Maker at a small die shop in Dundee, Michigan. He became a Tooling Engineer, Program Manager, Engineering Manager and eventually a Plant Manager at Dura Convertible Systems, where he was instrumental in launching several convertible top projects to the automotive industry. Mr. Boldt has also held management positions at other plants in the Mid-West region and owned his own production machining company that supplied components to the medical, automotive, firearms, and aftermarket industries.